The 5th Annual Northern Arizona DX Association's QuartzFest Distance Challenge event at the 2024 QuartzFest is shaping up to be the best one yet! We want to put all of those great antennas brought to the QF site to good use and see who can make the longest distance contact! SEE ALL THE RULES AND REGULATIONS HERE!

All QF registered attendees have a chance to enter the competition on Monday January 22nd, Tuesday January 23rd, and Thursday, January 25th.

NEW THIS YEAR. BIOENNO POWER has given us four Lithium Iron Phoshate batteries which will be given to the operators who log longest contacts in each of our four classes on Monday of the event. If there is a tie, like there was last January, the earliest contact wins! We are dubbing this the Bioenno Distance Challenge Day!

We have also received a valuable prize from SteppIR Antennas. They are giving us a new antenna they have developed, which is valued at over $1,800! The antenna will be used at our communications trailer and connected to one of our radios. All Quartzfest attendees are invited to come in and try the antenna. At the end of the QF Distance Challenge, we will draw a winner who will receive the antenna at the Quartzfest closing ceremony. IMPORTANT NOTE, YOU MUST BE PRESENT TO WIN! Anyone who enters the QFDC and logs a DX (anywhere but the "lower 48") contact will be elegible to win! You will receive one entry per contest day if you enter a log for that day that contains at least one DX entry. We hope this special prize will encourage everyone to give the contest a try, and submit one entry each of the three days!

There will also be the usual big and small prizes (and a lot of bragging rights) going to the winners! Every year we award thousands of dollars in prizes that we receive from our generous sponsors, to be given out to the 4 winners and runners up.

The categories will be as follows:
CLASS
MODES
CATEGORIES
A
SSB or CW
100 watts or less
B
FT-8
100 watts or less
C - QRP
SSB or CW
5 watts or less
D - W7Q
SSB or CW or FT-8
100 watts or less
Download the Flyer & Rules Here (PDF)
This year the NADXA will again provide our Emergency Operations Trailer to serve as the 'Official' W7Q event trailer.
See our trailer project here!
The Sponsors for the 2024 QuartzFest Distance Challenge include: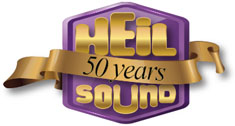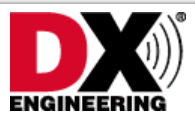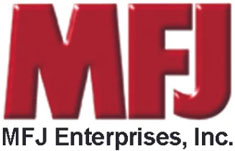 PLEASE SHOP THESE GREAT SPONSORS FIRST WHEN YOU NEED GOOD HAM RADIO ITEMS, AND TELL THEM THANKS FOR SUPPORTING THE DISTANCE CHALLENGE!


Once again,

our good friends at CABLE-X-PERTS

have stepped up and will be sponsoring our helmets for the 2024 event!! You can see a photo of one of the 2024 helmets at the top of this page. Here are some pictures from the 2023 event, including the helmets we awarded and our champions and runners up.
2023 CHAMPS AND RUNNERS UP
CLASS
CALL
NAME
RADIO
ANTENNA
DISTANCE
(Miles)
A
Champ
KU7K
Joe Rogers
TS480
Butternut Vertical
10,099.6
Runner Up
W5RE
Bobby Sullivan
IC-7000
Inverted V
6,727.1
B
Champ
N9AGC
Greg Smith
FT991A
MFJ Ocopus
11,380.8
Runner Up
KC5QOC
Joe Mocho
FT991A
9,989.5
C
Champ
W1RO
Jim Bassett
IC-705
Yo-Yo Inverted V
7,905.8
Runner Up
AC6YY
Ned Tufekcic
K2X
Dipole
5,974.6
D
Champ
KM6BIP
Eva Kidwell
TS590
MFJ EFHW/td>
8,463.8
Runner Up
K8TX
Robert Morrow
TS590S
MFJ EFHW
6,679.3

NADXA Trailer at QF 2022