FIELD DAY 2009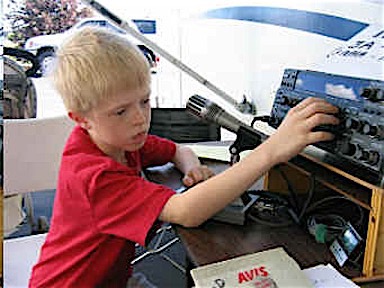 Isaac, 6 yr old harmonic of KJ4BQS, working the GOTA Station
Field Day 2009 was  a joint operation with NADXA and the Coconino Amateur Radio Club.  We operated from  Fire Station 33 located on North HWY 89.
We operated in class 3A again and had a GOTA station as well as a VHF station.   Many dignitaries from the city and county visited. 
Many young people operated the GOTA station.  We had several hams traveling thru the city stop and visit and operate with us.
| | | |
| --- | --- | --- |
| Elise, at the GOTA Station | KE7FXF, Jerry Blair from the County Sheriff, & W7YS | NF7E was in charge of the GOTA Station |