NEW CLUB TRAILER PROJECT
It all started when this was spotted.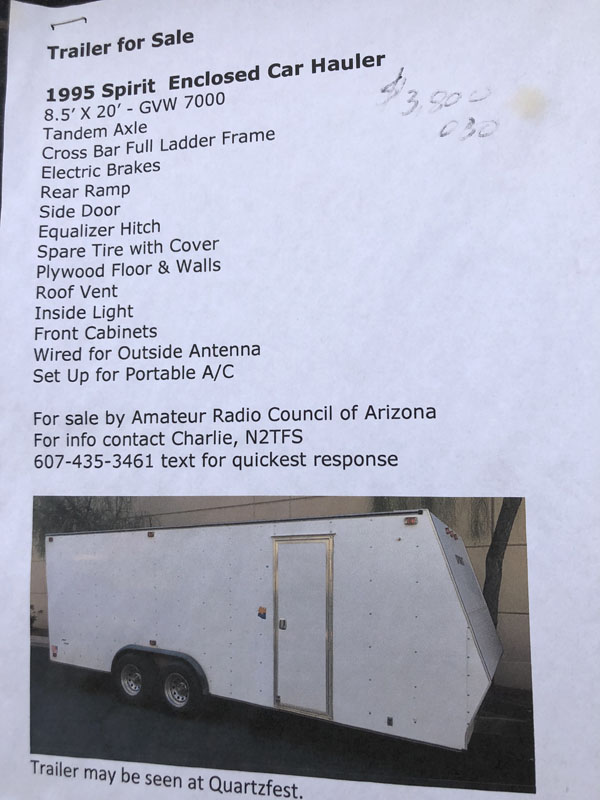 We made an offer and now it is ours!
A little planning and the project iszooming along (Wuhan Flu or no!)
There are 4 phases of getting our newer NADXA club trailer ready for use.
Phase 1= Interior paint and carpet.
2= Construction of operating stations/ visitor seating
3= Electrical prep-power/common grounding/ solar/ etc.
OPT4= Move the tower to the new trailer
PHASE 1 (Complete)
Larry WB78EUJ has painted the interior ceiling and upper sides white. and the lower 2/3rds
of the interior sides a darker shade. Larry also has installed all 3 of the 6'X8' carpet sections.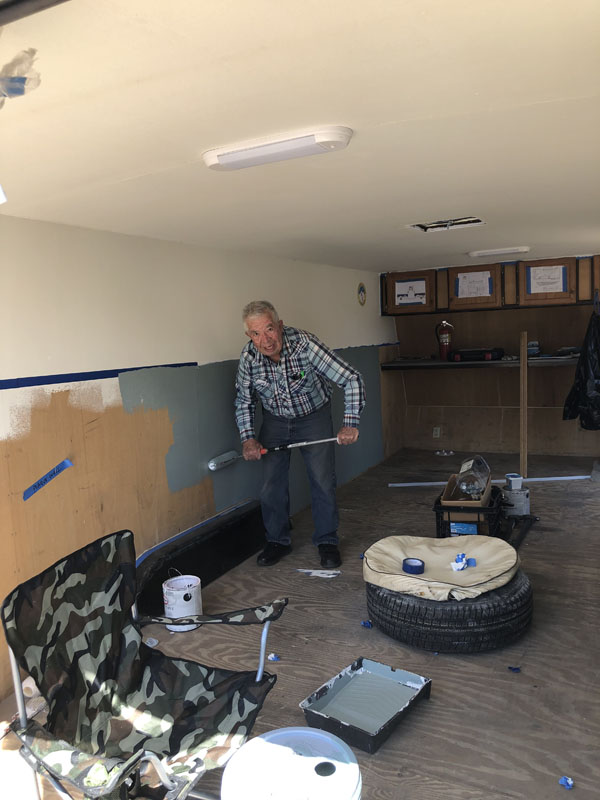 PHASE II (Complete)
After Larry was done, the trailer was moved over to Dave W7FYW's place to for fabrication of interior desk, storage, and steps.
Dave is a master woodworker and completed the task most excellently!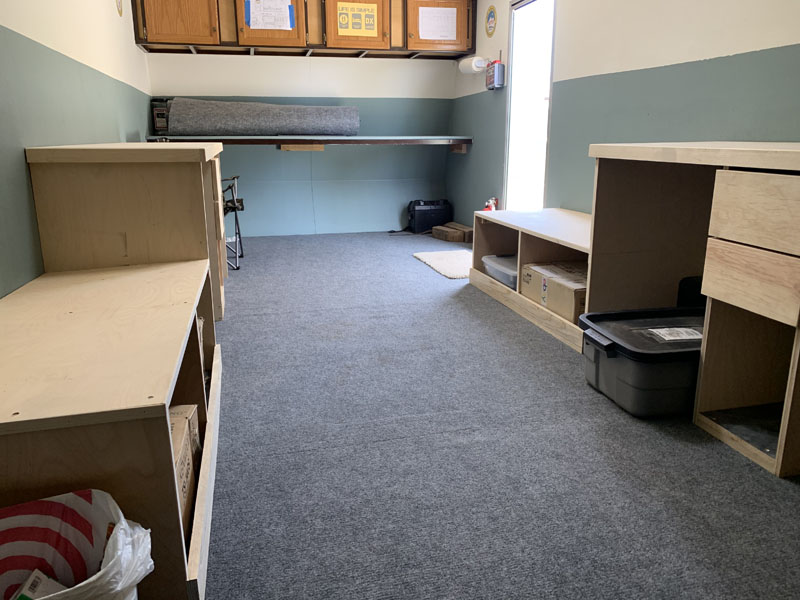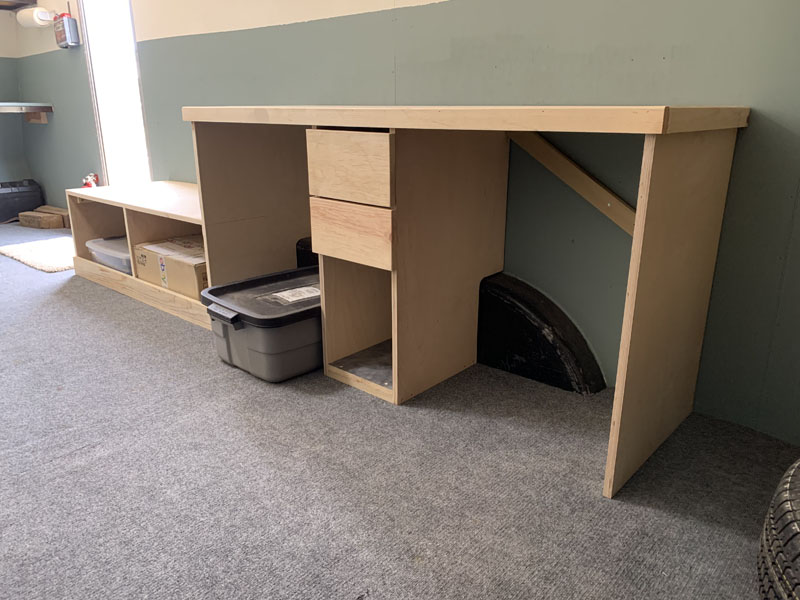 PHASE III (in progress)
The trailer is now in Munds Park for Ron KG7OH to apply a finish to the new woodwork and Ken KF7DUR to install the electrical systems.