Mark Your Calendars; Starting in 2021 The Northern Arizona DX Association will be conducting a 10-year special event countdown to the 100th anniversary of the discovery of Pluto by Clyde Tombaugh at Lowell Observatory in Flagstaff, Arizona. This will be an annual 9 day event held each February through the 2030 anniversary with the inaugural event February 13-21, 2021 (UTC).
NADXA sponsoring the QuartzFest Distance Challenge Again in 2020
New Rules and lots of yucks and prizes are on the table again this year!
Check out the new rules and dates under our ACTIVITIES pulldown.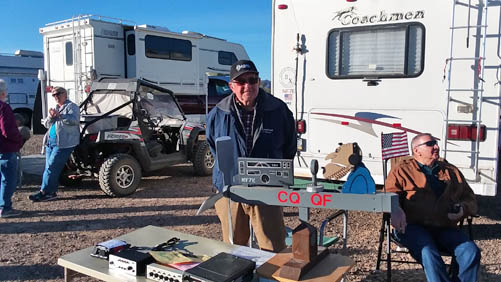 NADXA/CARC Combined Team Wins AZ Field Day Challenge for 3rd Year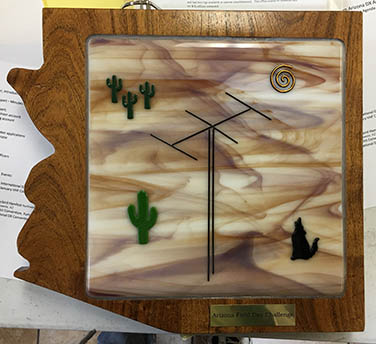 The travelling plaque AZ Field Day Challenge will be staying in Flagstaff for another year.
2019 was another tough year for band conditions but we managed to set a new high score for the win again!
NADXA TO PARTICIPATE IN 2019 GRAND CANYON CENTENNIAL
The NADXA will be operating from and near the park September 28th through October 6th, 2019
Check out the park history and our activation schedule under the ACTIVITIES pulldown.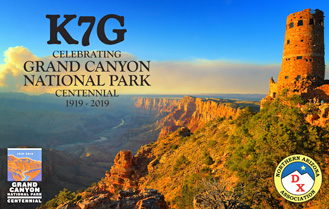 NADXA ACTIVATIONS FOR THE 2019 FLAGSTAFF LUNAR LEGACY BEGIN
The first activation started on March 16th at the Cinder Lakes Lunar Training Site
Check out the history and activation schedule under the ACTIVITIES pulldown.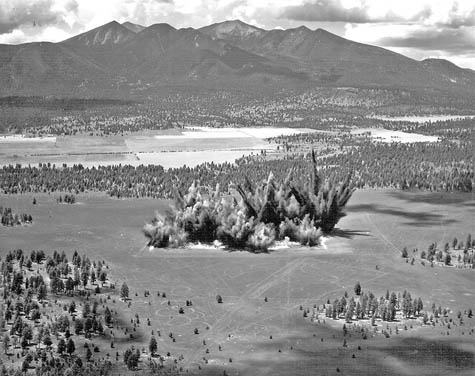 The Monthly Club Breakfast has found a new home!
Our club breakfast event will continue at Denny's in the Flagstaff Mall.

3rd Saturday of every month at 8AM.
Loaner Equipment Available!
If you are a new HAM or if your rig just gave up the ghost, the NADXA has some HF transceivers available for loan. Contact an NADXA member to get on the air!
New Club By-Laws
As of January 2012 the bylaws were changed to simplify the membership requirements for the Club. The reason for this change is because it was thought that (1)we need to loosen up the requirements for membership in order to see an increase; (2) the provisional membership is not working; (3) and we ought to be able to vote for any ham we want to be a member.
This change deleted the Provisional Membership class and changed the definition of the Associate member to be any member who does not have his DXCC certificate or who has not submitted proof of contact with 100 countries.
If you are interested in joining with us please read the bylaws and drop in on a meeting. We will assign you a sponsor who will get everything rolling for you.
Bill Schuchman Radiosport Association
In August of 2011 we formed the Northern Arizona Radiosport Association to cover the contesting side of our operations. After our long time member Bill Schuchman passed away, we adopted the BSRA name. We subsequently obtained his call sign W7YS as the operating club call.