NADXA ACTIVATIONS FOR THE 2019 FLAGSTAFF LUNAR LEGACY BEGIN
The first activation started on March 16th at the Cinder Lakes Lunar Training Site
Check out the history and activation schedule under the ACTIVITIES pulldown.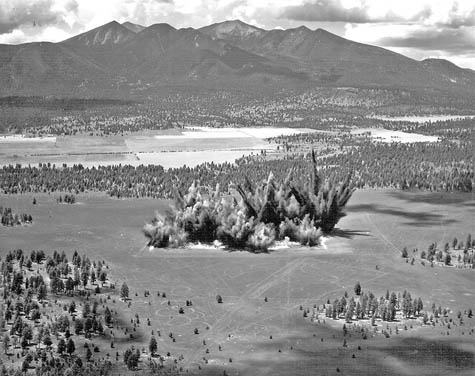 QuartzFest Distance Challenge a big success
Lots of participation and big yucks at the awards presentation.
Check out the results under the ACTIVITIES pulldown.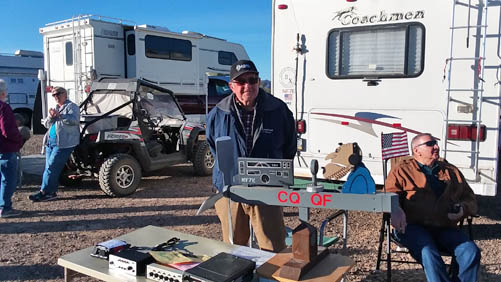 The Monthly Club Breakfast has found a new home!
Our club breakfast event will continue at Denny's in the Flagstaff Mall.

3rd Saturday of every month at 8AM.
NADXA/CARC Combined Team Wins AZ Field Day Challenge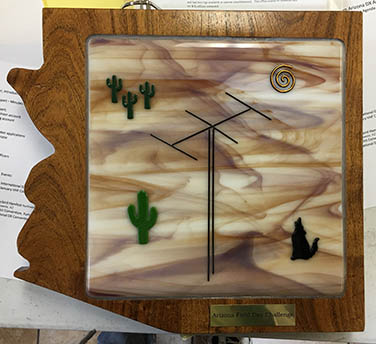 The travelling plaque for the inaugural year of the challenge was awarded at the CARC Christmas Party in December.
Loaner Equipment Available!
If you are a new HAM or if your rig just gave up the ghost, the NADXA has some HF transceivers available for loan. Contact an NADXA member to get on the air!
N6KZ, Jim Zimmerman qualified for 8BDXCC
Jim, N6KZ qualified for the ARRL 5-Band DXCC plaque (with the endorsement plates for 12, 17, and 30 meters). It took him 43 years to complete the requirements for this 8-Band award! He applied for this award last month (using his LOTW credits) and it took just over a month to arrive.
Congratulations Jim!!!!!
New Club By-Laws
As of January 2012 the bylaws were changed to simplify the membership requirements for the Club. The reason for this change is because it was thought that (1)we need to loosen up the requirements for membership in order to see an increase; (2) the provisional membership is not working; (3) and we ought to be able to vote for any ham we want to be a member.
This change deleted the Provisional Membership class and changed the definition of the Associate member to be any member who does not have his DXCC certificate or who has not submitted proof of contact with 100 countries.
If you are interested in joining with us please read the bylaws and drop in on a meeting. We will assign you a sponsor who will get everything rolling for you.
Bill Schuchman Radiosport Association
In August of 2011 we formed the Northern Arizona Radiosport Association to cover the contesting side of our operations. After our long time member Bill Schuchman passed away, we adopted the BSRA name. We subsequently obtained his call sign W7YS as the operating club call.