CLUB AWARDS
NADXA sponsors "Operating Awards" for three of the major contests.  CQWW, ARRL IDX, and ARRL SS.
  The highest scoring club member is eligible to receive the rotating plaque with his name engraved on it.  
It is his to keep until the next year's contest.
If he chooses not to keep it, it is kept in the club trailer for display at Field Day and other special operating events.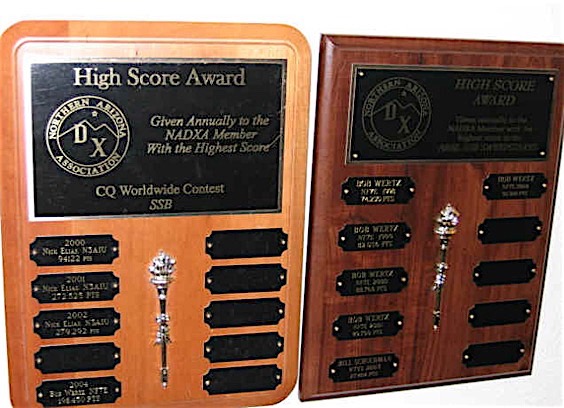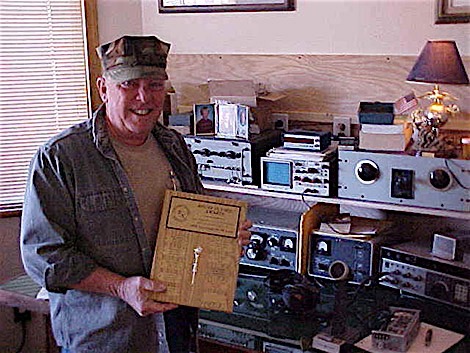 NN7D with his 2006 ARRL IDX SSB plaque.
Another Club Award is the Million Point Award.  It is awarded to each member when he reaches a total of 1,000,000 points scored in the major contests.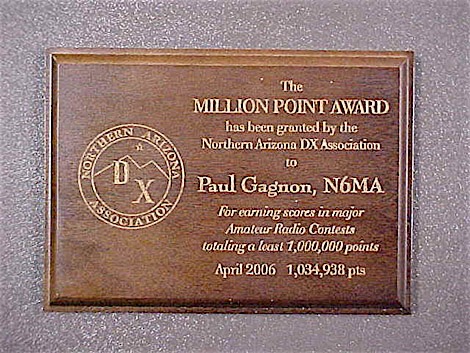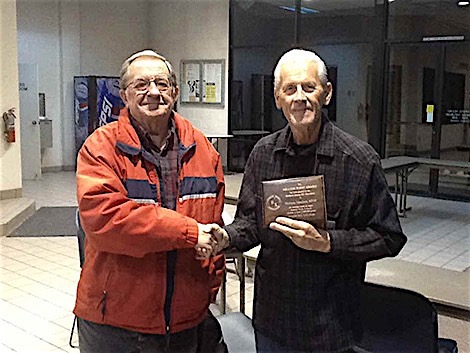 N7VF receiving his plaque from NF7E (left).  
This award has been won by W7YS, NF7E, N6MA, N7VF and N3AIU.